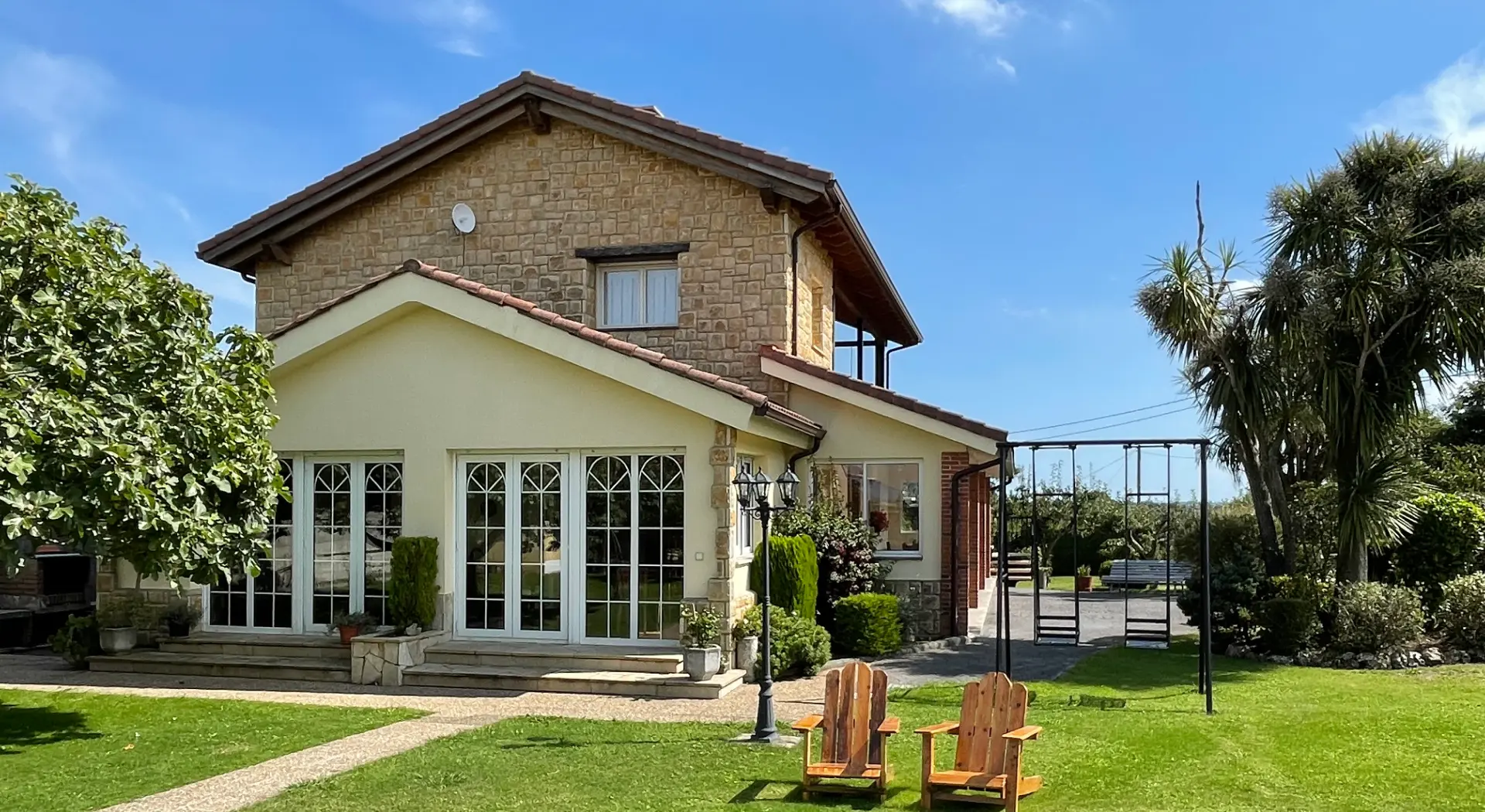 THE HISTORY
This is the amulet of well-being between couples.
Xana, born among the flowers of a magical pond,
transmits to us the essence so that love flows between couples, and misunderstandings do not exist between lovers.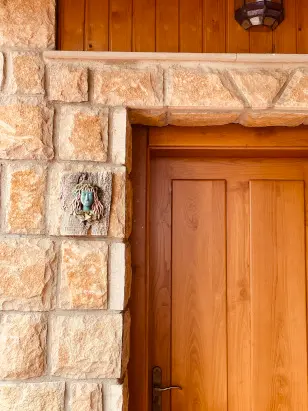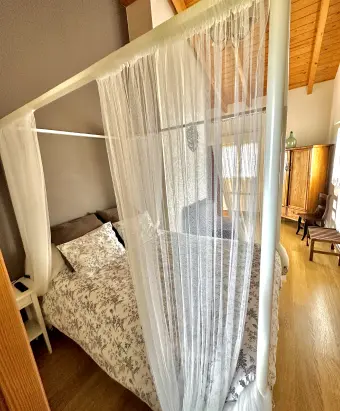 DESCRIPTION
The Xana is the perfect room for romantics, in it they can also be accompanied by their baby.
The room is made up of two beds, an extra bed and a shower in the bathroom.
CHARACTERISTICS
16 meter room with a 1'50m canopy bed.
A bathroom with a large shower and hairdryer.

Size: 16 meter room..
Views: It has magnificent mountain views,,
Extras: Heating, Wifi, television and hair dryer..
Additional: A free crib is available.
Breakfast: Included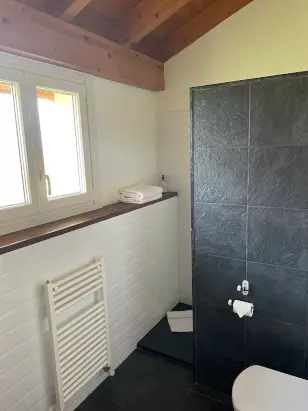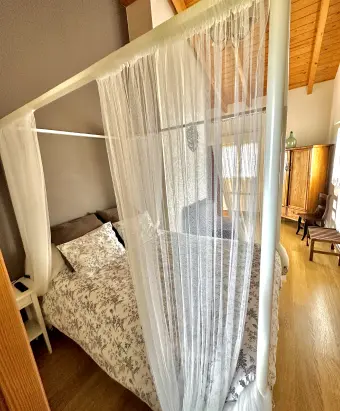 MORE INFORMATION
In addition, it has a living room to enjoy an evening of discussion or reading, and a garden area. The living room has a television, a kettle with infusions at your disposal, and a small refrigerator.
RATES
Single room: €45 in low season and €55 in high season.
Double room: €60 in low season and €80 in high season
Triple room: €70 in low season and €90 in high season
MUCH MORE THAN A RURAL ACCOMMODATION
You have at your disposal a lounge to enjoy an evening of discussion or reading, and a garden area that will make you enjoy a unique experience near the city with all the comforts of a hotel and the tranquility of a space surrounded by nature.